FAQ
I want to clone one of your vista button
Return to FAQ
Q:
I want to clone one of your vista button, make some changes, and save the changed button to a new theme and I'm having trouble figuring out how to do that.
A:
You should do the following things:
1. Select button in the list of themes.
2. Open Theme Editor: Tools/theme Editor
3. Click "Clone Button" button.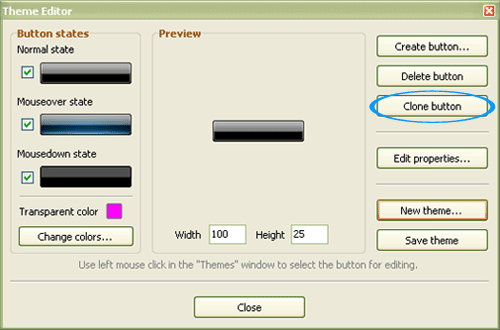 Now you'll work with the new button.

Watch also our video tutorials:
http://vista-buttons.com/video-tutorials.html

You can find additional info in our help:
Open
http://vista-buttons.com/website-buttons.html
and then open all pages in help step by step.


Return to FAQ